Watch the review of the game on NWR TV, then boot the eShop and buy the game.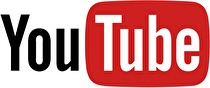 The Switch has rolled out media apps slowly, but a 10,000lb gorilla may be entering the eShop soon.
On YouTube's feedback page, the Nintendo Switch is now listed as a compatible device for viewing YouTube. Sources close to Nintendo World Report have identified this Thursday as a probable launch date, though neither YouTube or Nintendo have confirmed this as of yet.
The last major media application to come to Switch was Hulu, which launched on November 9 of last year. The Japanese eShop has an application for local streaming site NicoNicoDouga.