What kind of mobile Hyrulian adventure might you be able to embark on?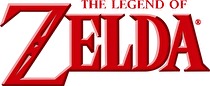 The Legend of Zelda, as well as the Pokemon Card game, may be coming to your smart device of choice later this year.
A report by the Wall Street Journal late this evening indicated that following the eventual release of the mobile Animal Crossing game, which is still due out later this year, a Zelda game will follow it. No other information about the game was announced other than it will be developed with DeNA. Neither Nintendo or DeNA commented on the report.
A new mobile Pokemon Trading Card game was also mentioned in the Wall Street Journal article, with no further details. There is already a version of the trading card game on smart devices based on the PC version.