Out with the old, in with the new!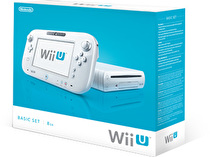 The Wii U Basic Set will no longer be sold by GameStop and all stores will be returning their new stock of the system by June 18, according to a source who contacted Kotaku.
Charlie Scibetta, Nintendo of America's senior director of Corporate Communications, said in a statement to Polygon that "Nintendo is working with its retail partners to simply rebalance the stock of the White 8GB and the Black 32GB Wii U models in the market."
While they haven't directly denied the claims made by Kotaku, this does mean that the system is not being recalled.
This is shortly following the news that a white version of the 32GB Deluxe Set will be hitting Japan on July 13.