What do these black boxes mean?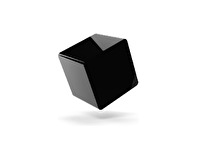 Level-5 may be announcing localization of Guild02 titles if a new web page and history are to be believed.
The page consists of a rotating black box, which when clicked transforms into two smaller rotating black boxes. The last time Level-5 made a site like this, the Guild01 titles where announced for a western release.
There are three games in Guild02. The first is Bugs vs. Tanks where insects are fought with tiny tanks during World War II. You can read our Japanese impressions here. Kaiju ga Deru Kinyōbi sees players fighting monsters. The Starship Damrey is an adventure game set in space where players take the role of an amnesiac.
The unconfirmed localization of the Guild02 games may coincide with the upcoming Nintendo Direct. We will be covering the European/North American event this Wednesday.