The deletion of the upcoming VC game page could signal the end of the service in Japan.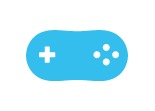 The upcoming Virtual Console games page for the Wii in Japan has been deleted from Nintendo's official website in Japan.
While no official statement has been issued from NCL, this appears to mark the beginning of the end of the Wii's downloadable services in Japan. Launching in late 2006, the Virtual Console provided gamers with an avenue to play a plethora of classic gaming titles all on one home console. In Japan, around 650 titles were released for the service, and most remain available for purchase and download.
There is currently no information regarding the status of the Wii Virtual Console service in the West or any potential transition to the Wii U. Games are actively being added to the 3DS Virtual Console library.