Lara Croft's new adventure may be making its way to Nintendo's new console.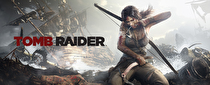 The new Tomb Raider shown off at the Microsoft E3 Press Conference earlier this week may be coming to Wii U, if a leaked Game Informer scan is to be believed.
This reboot of the long-running series, developed by Crystal Dynamics, focuses on the origin of Lara Croft, and how she became the character we know her as. The game tests your ability to survive in harsh environments while facing tough opponents.
The game is currently slated to be released in 2013.