The final update may include increased system power.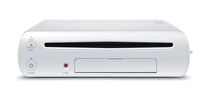 Wii developers now have the final version of the system's development kit, according to reports posted on NeoGAF. The units are tagged "mass production," meaning they are the version of the hardware that will ship later this year.
These units, which developers supposedly received earlier this month, are reported to feature a bump in system performance over previous versions. The rumor source also teases another piece of "good news" about this new version of the hardware, which may be the inclusion of traditional analog sticks featured in a leaked photo from a developer last week.