The developer of the hit Batman Arkham games could be behind a TMNT title for Wii U.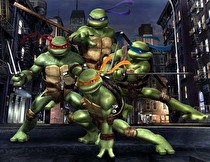 Rocksteady Studios is working on a new Teenage Mutant Ninja Turtles game for the Wii U, Xbox 360 and PlayStation 3, according to rumor posted by Paul Gale Network.
According to the source, the title of the game will be TMNT: Manhattan Crisis. The title is set to have all four turtles as playable characters, and will include several classic TMNT characters like Rocksteady and Bebop, Doctor Baxter Stockman, Shredder and Krang. In flashback stages, players will take on the role of Master Splinter.
Gameplay-wise, the game is believed to have progression similar to that of the Batman Arkham games. The turtles will be using several weapons like shurikens, smoke bombs and grappling hooks. The turtle van and the turtle blimp will be featured in the game as well. The graphics engine will be the same one used on Arkham City, and the Wii U controller will play a role in the weapon selection.
Rocksteady Studios is the developer behind the critically acclaimed Batman Arkham games, the second of which is scheduled to be ported to Wii U. Regardless of Rocksteady's alleged involvement, TMNT in general is set to make a return. Nickelodeon now owns the rights to the franchise and is working on a new computer-generated series that will air sometime in 2012.