An anonymous source talks about GameStop's part in Xenoblade's localization.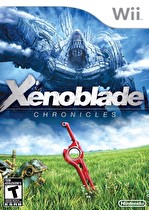 GameStop reached out to Nintendo in an effort to bring Xenoblade to America, according to an anonymous source. The source also claimed that GameStop is aiding with publishing costs.
Information from the same source claims that Nintendo has interest in localizing The Last Story for the States, but the decision to follow through with this will be determined by Xenoblade's sales and pre-orders. The source claims that currently pre-orders for Xenoblade Chronicles are not doing well. Xenoblade Chronicles will be available exclusively from GameStop and Nintendo's online store.