From chip problems to issues with development teams, the Wii U may be creating a lot of headaches.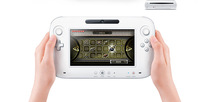 Nintendo is currently facing issues with the development of the Wii U and its several components, a report by 01net informs based on an anonymous developer report.
According to the report, the Wii U controller's architecture has been rushed, creating many unwanted consequences. With just ten months until its rumored June 2012 release, the report states that Nintendo's low development cost policy may finally start to take a toll on them.
The chip set has been giving developers a lot of problems, causing wireless features to not function properly, and at times not at all. It has been described as being "too cheap", and there have been three hardware revisions, with a fourth one expected by the end of the month.
Game development houses are supposedly still working with a tethered controller, and software updates arrive daily. This is giving them a lot of problems, making it hard to complete work or properly target the system's new features.
As it was the case with 01net's 3DS redesign report, this is still considered to be a rumor. However, 01net were one of the first sources to fully detail the Wii U's existence before it was officially announced by Nintendo.