The popular handheld may be on its way out.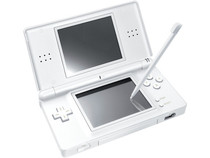 The Nintendo DS Lite will be discontinued, according to an internal GameStop memo, which was posted on NeoGAF.
The memo stated that GameStop locations will not be replenished on DS Lite units, and that after existing stock is sold out, employees should remove display boxes from view.
When NWR contacted Nintendo regarding this, the response was, "Nintendo does not comment on rumors or speculation."