Rumors are swirling of a $50 price cut for Nintendo's little console.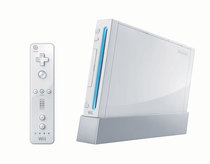 Technology blog Engaget is reporting that Wii may receive a $50 price cut on May 15. Their sources indicate that the Wii will retail for the new price of $150.
The rumor does not include any information about what might be bundled with the console. The current primary bundle includes both Wii Sports and Wii Sports Resort.
Nintendo has seen sales of the Wii slip in the last couple of years. Nintendo derives a significant portion of their profit from hardware sales, and the lower sales have been mentioned as of concern by analysts and Nintendo executives.