Donkey Kong Country: Tropical Freeze will exceed our expectations if...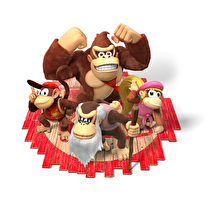 As Nintendo prepares to unleash it's latest AAA 2D platformer, there's a certain sense of uncertainty amongst many Nintendo fans. While most would agree that Donkey Kong Country: Tropical Freeze is sure to be a high quality experience, some of us are somewhat underwhelmed by the idea of a sequel to the highly reviewed 2010 original. We took a sample from our staff to see what Nintendo World Report thinks about the latest DKC title.
---
Donkey Kong Country: Tropical Freeze will exceed my expectations if...
Andy Goergen, Managing Editor:
...there is a substantial variation in environment. While the jungle aesthetic is most closely associated with the DKC games, we've already seen four of those now. When everything else about this game screams "MORE OF THE SAME!" what I really want is some really cool environments to platform in. I'd love to see some urban environments. Maybe Donkey Kong and friends could bandy about in an abandoned city, grabbing onto old wires and climbing up buildings like in Rampage. I want something that makes me rethink what a Donkey Kong Country game could be.
Justin Baker, Reviews Editor:
...they scrap the entire project and turn it into a Metroid game. Donkey Kong Country Returns was a decent little experiment, but it certainly didn't blow me away. Tropical Freeze looks like a perfectly fine continuation, but nothing that will change how I already feel about the series. I could care less that they've added a Kong or two and given the game a new aesthetic. Give me Metroid!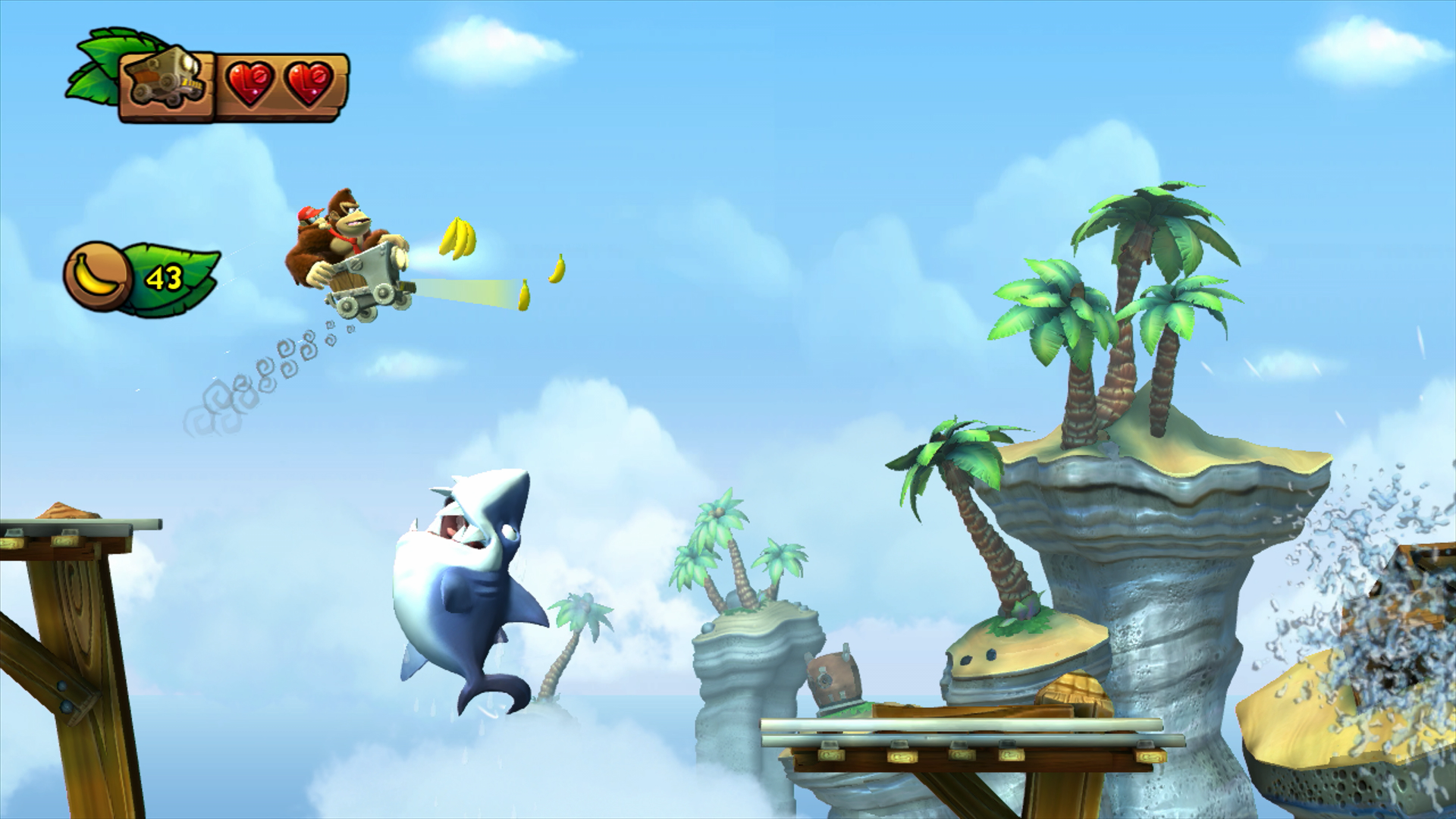 Alex Culafi, Previews Editor:
...it's better than the original in every way and its new mechanics prove especially meaningful to the final product. I also want it to be just as challenging as the first game, if not more so. If Tropical Freeze is noticeably easier than Donkey Kong Country Returns, the game has failed my expectations. A modern, easy DKC game does not deserve to exist. Still better than any potential Metroid game though.
Neal Ronaghan, Site Director:
...at the end of the game, the castle flips over and it's Symphony of the Night, or it turns into Metroid Prime 4 with the Kongs halfway through. Really, the only way Tropical Freeze will exceed my expectation is if it does something really out there that works well. That's a tall order, but I feel like the game will be "what you see is what you get." As it stands, it looks like it follows the same formula of Donkey Kong Country games, which isn't bad, just unexciting. I expect a polished 2D platformer that I'll enjoy. I want to be blown away. I don't think I'll be blown away, unfortunately. There isn't much doubt in my mind that I will enjoy Tropical Freeze, but I don't expect to love it. I hope I'm wrong.
J.P. Corbran, Community Manager:
...it's better than the first one. I've called Donkey Kong Country Returns the best 2D platformer of the past 20 years, and if the good folks at Retro can outdo themselves and take the best elements of that game and mix in some new ideas to create an even better set of levels I will be extremely happy.
Andrew Brown, Australian Correspondent:
To be honest, as long as the game even MEETS my expectations I'll be thrilled with it, considering it already looks incredible. During Nintendo's E3 media briefing (I wonder how much the lack of a proper press conference affected their current sales, by the way), I let out a girlish gasp of excitement upon the reveal of Dave Wise's contribution to the game. I hope they allow him to remix some of the original DKC2's soundtrack for the game, and the music isn't just a bunch of rehashed tracks from Returns. I agree with Culafi's comments on the difficulty; this thing should be nail-bitingly hard.
Scott Thompson, Podcast Editor:
...there is a great Dankey Kang reference in the localization. Just kidding! I don't think DKC can surpass my expectations because the bar is already set pretty high. The return of Dixie warms my old heart, and I'm beyond excited to see one of the best looking Wii games transitioned to an HD system. I adored DKCR (I think it's the best 2D platformer to come from Nintendo since this whole revival started with New Super Mario Bros.), and even if DCK:TF is simply a pretty level pack, I'm all in.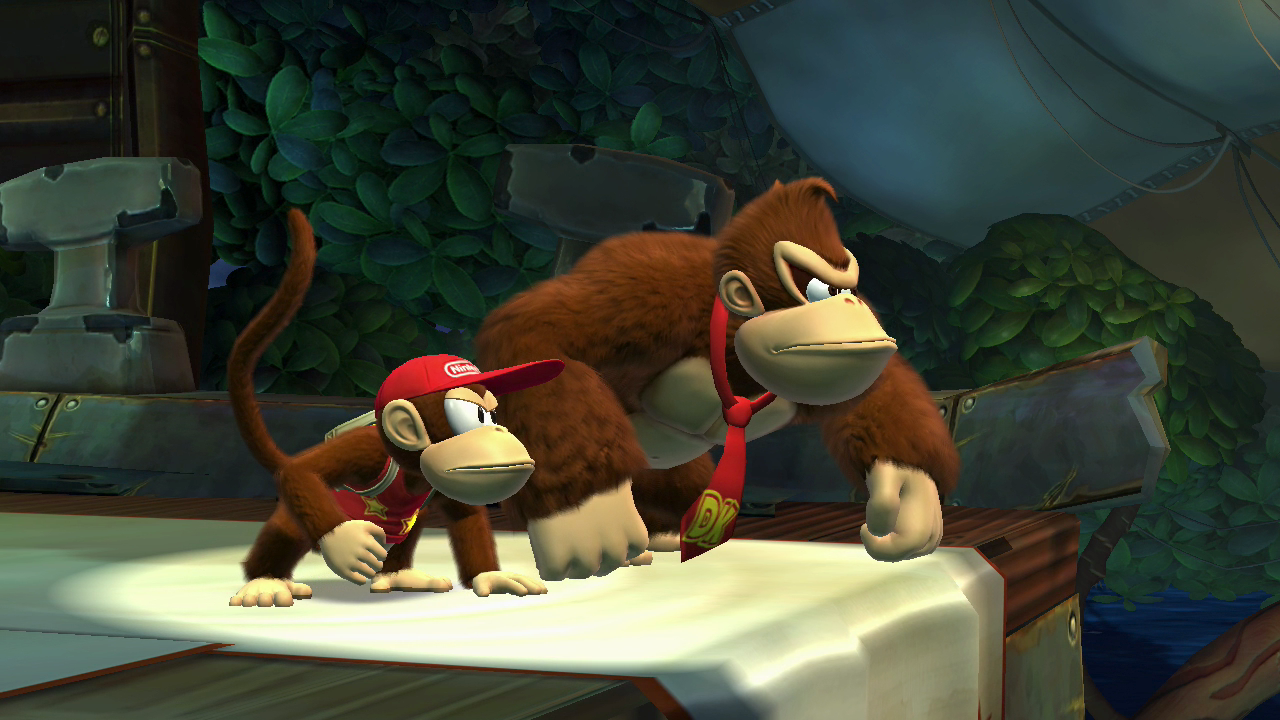 Curtis Bonds, Associate Editor:
...the game pulls a fast one on us and is actually a full 3D platformer at a certain point. Don't get me wrong, I feel like the people over at Retro made sure that this is a fantastic game, but at the same time I feel like there's nothing in this game that hasn't already been accomplished by the Wii version. Perhaps that's a testament to just how good the Wii version looked, felt, and played. It felt as if Retro scratched an itch that needed to be scratched for a long long time, but kept on scratching despite already feeling relieved. It doesn't feel bad, but I wish they would spend that effort on something a bit more worthwhile.
Tom Malina, UK Correspondant:
...it turns out to be one of the best platformers ever made. Even though it wasn't the most groundbreaking game, Donkey Kong Country Returns was, in my view, the best 2D platform title on Wii. From everything I've seen, I'd anticipate Tropical Freeze as being just as great. After all this time, it's still amusing to see people outraged that the "almighty" Retro Studios would be putting all this effort into something as lowly as DKC, as if platformers are so easy to make that this is therefore somehow beneath them. I doubt you'd find another entry in this genre that achieves better variety and delivers greater execution on that variety than Retro's Donkey Kong titles. Does this game have to set the world on fire to do that?
Donkey Kong Country: Tropical Freeze launches in North America and Europe on February 21, 2014.