Investing in sports only makes sense if you made your money running a... uh... no comment.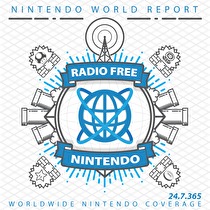 Subscribe via iTunes (Please rate and review, too!)
Oh no, I'm running late on the article. Whatever shall I do?
I know, I'll write very brisk notes.
James and Greg played the demo for Fire Emblem Warriors: Three Hopes. Greg also has got his first kick at Mario Strikers: Battle League [Football]. Guillaume is done playing Nobody Saves the World and now is playing Space Invaders Invincible Collection. Lastly, Jon is playing Diablo Immortal.
Email, just the one, beloved series we refuse to give up on (and those we already did). Emails: here.
This episode was edited by Guillaume Veillette. The "Men of Leisure" theme song was produced exclusively for Radio Free Nintendo by Perry Burkum. Hear more at Perry's SoundCloud. The Radio Free Nintendo logo was produced by Connor Strickland. See more of his work at his website.
This episode's ending music is Opera of Light: Fire Emblem from Tokyo Mirage Sessions #FE. It was requested by Ryan.. All rights reserved by ??? I dunno, probably some holding company.