The mark-up is unbelievable.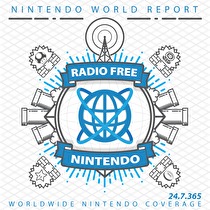 Subscribe via iTunes (Please rate and review, too!)
Oh, why hello. I didn't see you there.
It's been a while; how was your holiday?
Me? It was great.
Oh! You're here to hear about the show? Sorry, I forgot what we use this space for. It's been so long.
I start with... What? Yes, I am the podcast, and I suppose that makes this article something of an autobiography.
I start with Listener Mail. This week's questions include: CEX selling "used" PS5s, retirement of digital shops, and opening a theme park during COVID. You can send your questions to me.
After a quick break, it was time for New Business. James wasted everyone's time talking about Robotics Notes; Elite, a visual novel that is of interest to literally nobody but him. Greg has been playing Panzer Paladin, a retro-styled action-platformer about a power armor with a sword. Jon and Guillaume have differing opinions of Hades. Lastly, Gui is playing Halo: Master Chief Collecton and Carto. One is a game about maps, the other is a game about a big dumb ring.
Alright, I'm going back to sleep. See you next week!
This episode was edited by Guillaume Veillette. The "Men of Leisure" theme song was produced exclusively for Radio Free Nintendo by Perry Burkum. Hear more at Perry's SoundCloud. The Radio Free Nintendo logo was produced by Connor Strickland. See more of his work at his website.
This episode's ending music is March Of The Onii from Little King Story. Arrangement by Yutaka Minobe. Original composition is Gnossiene No. 1, by Erik Satie. It was selected by Greg. All rights reserved by its Marvelous Inc.