IT'S A CAFE!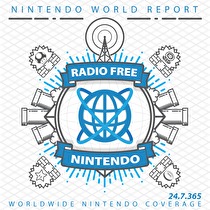 Subscribe via iTunes (Please rate and review, too!)
It's another one of those "email weeks," where we make up for our general slowness at doing just about anything and try to get through your Listener Mail. Do we succeed? Absolutely not.
This week we: care for our teeth, try not to spoil Xenoblade, assign out some Switch work, and probably wake up a sleeper agent. You can send your stealth invocations via the inbox.
Just a reminder, Crystalis RetroActive is coming up. Get your comments in.
This episode was edited by Guillaume Veillette. The "Men of Leisure" theme song was produced exclusively for Radio Free Nintendo by Perry Burkum. Hear more at Perry's SoundCloud. The Radio Free Nintendo logo was produced by Connor Strickland. See more of his work at his website.
This episode's ending music is Taurus from Mr, Driller Drill Land. It was selected by Greg.