Be careful when placing your jewels.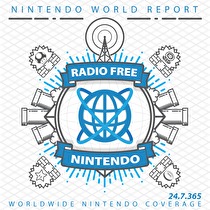 Subscribe via iTunes (Please rate and review, too!)
Greg returns to us on the same day Terry Bogard comes to Smash. Coincidence, or something more?
Neither, Terry came out the day previously.
Still, Greg and James talk: Terry, SNK, Smash's future, and [REDACTED]. Guillaume has been playing a real fighting game, SNK's Garou: Mark of the Wolves. It's a really beautiful 2D sprite-based fighter that came out long after the era of 3D fighters took over. It's also Gui's introduction to SNK Boss rules. He then concludes his New Business with some light thoughts on Kero Blaster, but mostly talks about using our podcast as a historical record.
We spent entirely too long on SNK-related content, and needed a break. Jon continues New Business with a look at SEGA AGES Columns II: A Voyage Through Time. I typed out the entire name because it's hilarious and worthy of derision. And we do. For a while. James concludes New Business with his thoughts on Tokyo Dark, a spooky point-and-click for Switch.
With so much New Business we only had time for small dose of email, mostly focused on what we'd want in a Metroid 5. You can crawl into this segment by sending an email.
This episode was edited by Guillaume Veillette. The "Men of Leisure" theme song was produced exclusively for Radio Free Nintendo by Perry Burkum. Hear more at Perry's SoundCloud. The Radio Free Nintendo logo was produced by Connor Strickland. See more of his work at his website.
This episode's ending music is Theme Song from Psyco Soldier promotional cassette. Selected by James. Composition by Eikichi Kawasaki. All rights reserved by SNK Co., Ltd.