We believe that we don't make a bad podcast, we make a podcast that rejects the "copycat" instincts of the podcast intelligentsia. This makes us a truly punk podcast.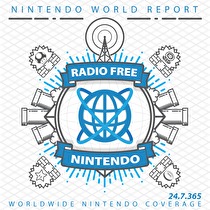 Subscribe via iTunes (Please rate and review, too!)
James reviewed Daemon X Machina, and has thoughts about your comments. Guillaume dives into the mind of Goichi Suda with Travis Strikes Again. Jon explores a new era in Gears with Gears of War 5, now with less meatheads. Greg is back, and has explored the SNES Classic games, Celeste DLC, and Banjo in Smash. Lastly, that's how you start a podcast article.
Email this week cover: being negative in our commentary, the fate of Viewtiful Joe, making new DK spin-offs, and Nintendo's remasters. You can send us emails here.
This episode was edited by Guillaume Veillette. The "Men of Leisure" theme song was produced exclusively for Radio Free Nintendo by Perry Burkum. Hear more at Perry's SoundCloud. The Radio Free Nintendo logo was produced by Connor Strickland. See more of his work at his website.
This episode's ending music is Bleed Out from Devil's Third. Performed by Erin Reagan. It was requested by Chev Chelios. All rights were reserved by Valhalla Game Studios Co., Ltd.