Please address all complaints to NWR Mailbag.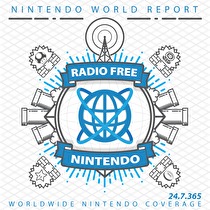 Subscribe via iTunes (Please rate and review, too!)
This episode contains multiple subliminal suggestions. You are expected to follow these instructions without question.
Jon is out this week, although we weren't sure of this at the time of recording. Greg, Gui, and James instead press on with what historians will definitely call a podcast.
Guillaume kept his word and tried to see the "true" ending of Crimson Shroud, but he wasn't able to reach the second ending. James also pledged to reach it, but just didn't try, making him the winner. What Gui did discover was how to cheat at dice games, which is a skill we have been absolutely failing to teach our children. Oh, we're also now taking feedback on elocution from ex-hosts, but it is impossible we over-react and say something bombastic. Gui is also digging into the absurdly long demo of Dragon Quest XI S. The innocence of it all has reached his otherwise cold heart, oh also the music from a war crimes denier is now in higher fidelity than ever. You have to take the good with the bad.
Greg took a like a Vice: Project Doom, a truly strange game who's inclusion as part of the Switch Online NES Games caused a lot of confusion. This unique little title turns out to be exactly what the service truly needed. The impression Vice: Project Doom left is such that RFN's official position is now that we should never get any other systems on the service. Nintendo, continue to hunt for nonsense and be the brave company that continues to defy expectations. To do otherwise would betray your history; open the eyes of the cowards who wrap themselves in blind faith of the SNES' library.
James closes out New Business with actual New Business; he was able to secure a review copy of Daemon X Machina. It feels like we first saw this game twenty years ago, but with its release now at hand we can finally render a verdict...on the first two chapters. Everything else is under embargo. Reviewing games is a combat sport of rules and regulations. What we can say is the plot makes absolutely no sense, the dialog is gibberish, and it doesn't feel great so far. Including an excerpt here was considered, but you would think it was made up despite the fact all the contents of this podcast are the unflinching truth. You can use emotes to clip out of world, and that was pretty cool. Daan has some more in dept thought, as governed by the same rules and regulations.
After a much-needed break, we return to answer the great mysteries of Listener Mail. This week we: find music off the beaten trail, find the rot in Denmark, try to use save states for our conscience, and break games at the seams. We ask for a lot in the inbox this week, so you can send it all here.
This episode was edited by Guillaume Veillette. The "Men of Leisure" theme song was produced exclusively for Radio Free Nintendo by Perry Burkum. Hear more at Perry's SoundCloud. The Radio Free Nintendo logo was produced by Connor Strickland. See more of his work at his website.
This episode's ending music is September from Elite Beat Agents. Songwriters: Maurice White, Al McKay, and Allee Willis. Cover by TC Moses. It was selected by Greg. All rights were reserved by...no idea, licensed music is impossible.