Sadly, it's a 12-sided dice.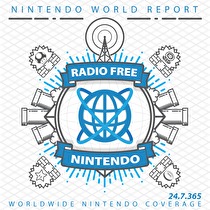 Subscribe via iTunes (Please rate and review, too!)
It's RetroActive time, and we're all rolling dice to see who gets to wear the Crimson Shroud. It turns out that all of James' squawking that "it's pretty short" didn't really matter since the crew didn't finish it either, but hey we still spend a solid hour breaking down a seven hour game. That's a huge time savings for you! There is a general consensus that Lippi sucks, the game is slow, and that we're all happy that the power of friendship is nowhere to be found.
After the break we take a look at the contents of Nintendo's Indie World video presentation and jump into a shallow pool of New Business. Jon's playing the Sega Ages port of Space Harrier, and provides us some examples of what we're calling the "dick punch" sound. Guillaume, back from his vacation, has spent a whole lot of time with the GBA port of Final Fantasy. He's also the only one of us to have taken a look at the demo for Dragon Quest XI S. You can get the demo now, and put an early dent in the September gaming backlog.
You can send your emails to us, and we will butcher them.
THE RUNDOWN
00:02:48: RetroActive: Crimson Shroud
01:22:18: Indie World Showcase
New Business
01:44:45: SEGA Ages: Space Harrier
01:49:02: Final Fantasy and Dragon Quest XI S Demo

This episode was edited by Guillaume Veillette. The "Men of Leisure" theme song was produced exclusively for Radio Free Nintendo by Perry Burkum. Hear more at Perry's SoundCloud. The Radio Free Nintendo logo was produced by Connor Strickland. See more of his work at his website.
This episode's ending music is A World Where Magic Never Was from Crimson Shroud. It was selected by Greg. Composition by Hitoshi Sakimoto. All rights were reserved by LEVEL-5 Inc