Orphan, isekai, power-creep, friendship.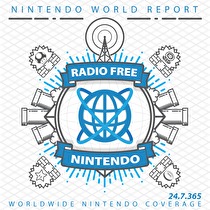 Subscribe via iTunes (Please rate and review, too!)
Jon is off doing vague things, so this week it's just the trio of GG&J holding down the fort. James kicks-off New Business with a look at Wargroove, an open duplication of Advance Wars gameplay applied to a fantasy universe. Just like Golf Story, a team of indie developers saw a GBA-era series Nintendo has neglected, and filled that void. Sadly, James was never a big Advance Wars fan, and that doesn't change here. He's been using his time with Wargroove to test the Satisfye Pro Gaming Grip. Designed to add Pro Controller-like handles to an undocked Switch, James is still adapting to how it feels in his hands. Guillaume is the latest member of RFN to give Octopath Traveler a try. His opinion is more in-line with Greg than James. He likes the game's writing, gameplay and especially it's visuals; he finds the structure isn't conducive to good storytelling. Overcooked 2 keeps happening; this week he's been playing the Chinese New Year content pack, recently added to his favorite manic kitchen simulator. Greg got his hands on the demo of Kirby's Extra Epic Yarn, for 3DS. What makes it extra epic? Nobody knows. This is a lie, but I refuse to tell you. He then wraps-up New Business talking about the recent demise of the Wii Shop Channel. Rest in Peace, Mario collecting coins as a progress bar.
After the break, we take on some of your Listener Mail. This week we: calibrate our anime detectors, explain our lack of news-focus, focus on the Xbox Live news, and compare Tales of Vesperia to a game none of us have ever played. You can ask for such a well-informed opinion by sending us an email.
This episode was edited by Guillaume Veillette. The "Men of Leisure" theme song was produced exclusively for Radio Free Nintendo by Perry Burkum. Hear more at Perry's SoundCloud. The Radio Free Nintendo logo was produced by Connor Strickland. See more of his work at his website.
This episode's ending music is Outer Rings, from Kirby's Epic Yarn. It was selected by Greg. All rights reserved by Nintendo Co., Ltd.