We're calling out our Top 5 games of 2018, but Jon is busy doing something else entirely.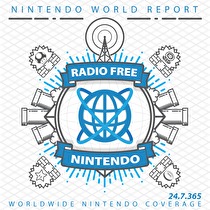 Subscribe via iTunes (Please rate and review, too!)
We delayed it as long as we could, but it is time for one of RFN's three annual traditions: our Top 5 Games of 2018. Greg, Gui, and James open the show with a stroll through 5 games they loved last year. Jon's absence forces Gui and James to call on their deep knowledge of The Man to infer his choices. Not to brag, but we did a great job.
After the break we decided to answer a couple emails, a segment you may have forgotten we do. This week we list off some not-2018 games we fell in love with during 2018 and give our thoughts on series numbering. You can send us the soft-reboot to previous questions via the inbox.
THIS SATURDAY it is time for the NWR Telethon in support of Child's Play. There's a whole lot of RFN Magic™ throughout the day, but we kick-off the proceedings with our annual predictions segment at noon Eastern. All the details are available here.
This episode was edited by Guillaume Veillette. The "Men of Leisure" theme song was produced exclusively for Radio Free Nintendo by Perry Burkum. Hear more at Perry's SoundCloud. The Radio Free Nintendo logo was produced by Connor Strickland. See more of his work at his website.
This episode's ending music is Ending Music, from Sonic 1 (Game Gear and Sega Master System version). It was selected by Greg. All rights reserved by Sega Games Co., Ltd.