It's the holidays! Time to spend time with your family and pretend you like them.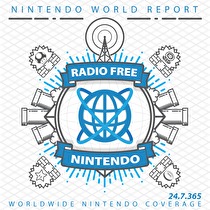 Subscribe via iTunes (Please rate and review, too!)
We were running a bit short on time this week, but wanted to get an episode out before we took a week off for the holidays. In this actually short episode, we took on a trio of your emails. This week we: try to make sense of adding more single player content to a 100 hour game, race to the bottom of the eShop, and pick our favorite Smash Bros. Ultimate remix.
You can send us your questions by clicking this little link.
We'll be taking next week off, so enjoy the holidays and we'll see you in 2019!
This episode was edited by Guillaume Veillette. The "Men of Leisure" theme song was produced exclusively for Radio Free Nintendo by Perry Burkum. Hear more at Perry's SoundCloud. The Radio Free Nintendo logo was produced by Connor Strickland. See more of his work at his website.
This episode's ending music is Winter, from Stardew Valley. It was selected by Guillaume. All rights reserved by ConcernedApe LLC.