Guess who's coming to dinner.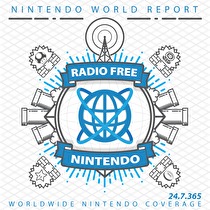 Subscribe via iTunes (Please rate and review, too!)
Despite inching ever-closer to our Episode 600 live show, attendance remains a problem. This week Jon had to step out, so again we carry on with a trio. James catches up on New Business with a look at 7 Billion Humans, the second programming toybox from Tomorrow Corporation. It's just as good as its predecessor, Human Resource Machine, but it seems like the magic might be gone. He then spends an inordinate amount of time looking at SNK 40th Anniversary Collection. Many of these games are mean-spirited quarter-munchers, but the package is a great resource for looking at the company and its history. Greg goes full-anime with sci-fi anime shooter Astebreed. James talked about this weird mech game a couple years back, but Greg has shrewdly opted to not read the subtitles. Guillaume has also caught the shooter-bug with Sine Mora EX and Chuka Taisen. He concludes New Business with Sonic Maina Plus, now with more friends.
After the break, Listener Mail ended up just being a single email. We bag on "bad" voice acting all the time, but what makes voice acting good. You can ask us for professional advice by sending an email.
Lastly, we are just two weeks from our live Episode 600 with our RetroActive on Super Punch-Out!!.
We are recording it on Saturday, Dec 1st. 1 PM Eastern US
You can get a head start on the Punch-Out!! RetroActive in our Talkback thread.
This episode was edited by Guillaume Veillette. The "Men of Leisure" theme song was produced exclusively for Radio Free Nintendo by Perry Burkum. Hear more at Perry's SoundCloud. The Radio Free Nintendo logo was produced by Connor Strickland. See more of his work at his website.
This episode's ending music is Staff Roll 2 (Orchestra), from The Legend of Zelda: Ocarina of Time 3D for 3DS. It was selected by Greg. All rights reserved by Nintendo Co., Ltd.