It's high time that RFN teaches you how to raise that child right. Straps and Virtual Boy required.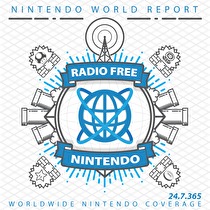 Subscribe via iTunes (Please rate and review, too!)
James had to take care of some business this week so Jon assumes hosting duties (don't worry, James joins us later so he's not completely absent). Greg is positively gleeful as a result (well, as gleeful as any Englishman gets, meaning positively dour). We start off with an abbreviated New Business, with Guillaume kicking things off with a tale of his trip to a local Nintendo event. He didn't play a whole lot of new stuff (Smash, Let's Go Pikachu, the usual) but he did get to play Mario Kart 8 Deluxe with a Labo wheel until children made him feel guilty.
With that awkwardness out of the way, he offers his thoughts on the platformer/cooking simulator Battle Chef Brigade. He also can't seem to leave Dead Cells alone, no matter how hard he tries. Meanwhile, Greg and Jon have been playing Diablo III, cutting a swath across Sanctuary and feeling weird when Jon jumps into Greg's party the minute he boots up the game. Find out what happens when the Burning Hells meet Greg's "Bloody Hell!"
After the break we dig into some email and discuss what genres are missing from NPD's Annual Top 3 Games List 1995-2017; what we think of the PlayStation Classic; which game collection we'd sacrifice in order for a child to live a full and happy life; and why there hasn't been a Super Smash Bros. Ultimate demo/stress test. You too can get child-rearing tips from us by sending us sending us an email.
Also don't forget that Episode 600 will be a live show featuring our RetroActive on Super Punch-Out!!.
We are recording it on Saturday, Dec 1st. 1 PM Eastern US
You can get a head start on the Punch-Out!! RetroActive in our Talkback thread.
This episode was edited by Guillaume Veillette. The "Men of Leisure" theme song was produced exclusively for Radio Free Nintendo by Perry Burkum. Hear more at Perry's SoundCloud. The Radio Free Nintendo logo was produced by Connor Strickland. See more of his work at his website.
This episode's ending music is Spider Dance, from Undertale for Switch. It was selected by Craig. All rights reserved by 8-4, Ltd.