Let me be your master of Spinjitzu.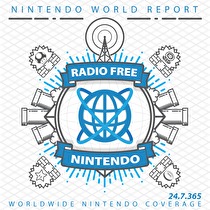 Subscribe via iTunes (Please rate and review, too!)
This week Jon returns to the fold and he kicks us off by trying to sell you a copy of Diablo III, soon for Switch. We're not sure he's completely free of ties to Activision Blizzard, so consider this the requisite disclosure. Greg is digging deep into the backlog with Space Invaders Extreme Z from the DSiWare service. What's Taito doing with the iconic aliens these days? Probably pachislots. Guillaume is getting into the Halloween Spirit with two horror games: ZombiU and Lone Survivor. James closes out New Business with his final thoughts on Hollow Knight. He's still not a fan, even if he can recognize what the game does well.
After the break we knock out some Listener Mail. This week we: love bad games, get deep into Lego lore, and work Yasunori Mitsuda to death. You can ask us to spare your favorite composer from our Rockstar-like work regime by sending us an email.
Another week and yet another piece of Episode 600 falls into place. For those of you who missed our last updates, we'll be doing a RetroActive on Super Punch-Out!! as part of our 600th show. Not only that, we'll be recording the show live on Saturday, Dec 1st. The start time is still to be determined, but expect it in the early afternoon Eastern time. If you can't make it, or can't wait to start talking Punch-Out!!, you can hit up our Talkback thread here.
This episode was edited by Guillaume Veillette. The "Men of Leisure" theme song was produced exclusively for Radio Free Nintendo by Perry Burkum. Hear more at Perry's SoundCloud. The Radio Free Nintendo logo was produced by Connor Strickland. See more of his work at his website.
This episode's ending music is Different Persons, from Silent Hill: Shattered Memories. It was selected by Greg. All rights reserved by Konami Digital Entertainment Co., Ltd.