The more you think about this title, the more it's going to upset you. And now, you're caught in my trap.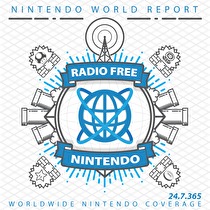 Subscribe via iTunes (Please rate and review, too!)
This week, James kicks off New Business with an expose on punctuation usage and Xenoblade Chronicles 2: Torna ~ The Golden Country. It's got a lot in common with some other Monolith Soft games but it also has THE LOUDEST MOMENT IN GAMING HISTORY. Oh, and of course he's seen every spec of content before beating the boss. Jon's educating Greg on the geography of The United Kingdom of Great Britain and Ireland, as his time with Forza Horizon 4 has made him the show's de facto expert. He's got his driver dressed like T-Pain and and his cars tearing through corners. He's going to be lost in the Scottish Moors for months. Guillaume closes out New Business with a very different kind of "driving" game; Wheels of Aurelia is a visual novel in which your characters drive. Despite the game's promise of many unique endings, he's played it three times and only seen two.
After the break, we find ever-worsening ways to ruin Listener Mail. This week we investigate: the features Switch Online really needs, classic PC games that would be welcome on Switch, and games that don't resemble our memories. You can ask us questions about Yamauchi's love hotels by sending us an email.
New Business
(00:01:43) Xenoblade Chronicles 2: Torna ~ The Golden Country.
(00:27:54) Forza Horizon 4
(00:53:50) Wheels of Aurelia
Listener Mail
(01:12:06) Features to add to Nintendo Online Service.
(01:34:30) PC Classics that should come to Switch
(01:47:31) Games you think you remember (but don't)
This episode was edited by James Jones. The "Men of Leisure" theme song was produced exclusively for Radio Free Nintendo by Perry Burkum. Hear more at Perry's SoundCloud. The Radio Free Nintendo logo was produced by Connor Strickland. See more of his work at his website.
This episode's ending music is City of Tears, from Hollow Knight. It was requested by Connell. All rights reserved by Team Cherry.