What will it do to you, and are your kids safe? Listen to this podcast to find out!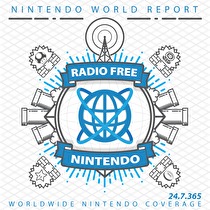 Subscribe via iTunes (Please rate and review, too!)
This week there's no weird accidental theme to New Business...so New Business! Greg kicks us off with Velocity 2X, a platformer/shoot'em up now available for Switch. It's a time attack game that, despite its distinct genres, still flows easily between its modes. Guillaume takes stab at Dragon Quest VIII for 3DS before moving onto FRAMED Collection, a collection of games that take the form of animated comic books for Switch, and I don't have anything snarky to say about either of them. That's not true for Jon's New Business! He's back on his Super Mario Bros. 3 bull...stuff again, now via the Switch's NES games. He's sticking to his guns that his previous trials are entirely due to the 3DS' poor D-Pad, because the one on Switch is so excellent (well, mostly excellent). That said, he did finally beat it, so now we can only make fun of how long it took him to do it and his weird polemic against the 3DS. James continues to demonstrate no respect for your time by talking about A Case of Distrust, yet another game he'd already reviewed! This time it's an adventure game/visual novel murder mystery set in 1920s San Francisco. It's really cool; go play it right now, he'll wait.
After the break we take on a trio of Listener Mail. This week we: defend Kirby's honor against Jon's scurrilous attacks triggered by a simple request to help someone pick between NSMBUD or Kirby's Unseasonably Epic Yarn; spend an ironically long time trying to name short RPGs; and call out Romance of the Three Kingdoms for being the convoluted mess that it is. You can send us your convoluted messes via the inbox.
This episode was edited by Guillaume Veillette. The "Men of Leisure" theme song was produced exclusively for Radio Free Nintendo by Perry Burkum. Hear more at Perry's SoundCloud. The Radio Free Nintendo logo was produced by Connor Strickland. See more of his work at his website.
This episode's ending music is Battle! Champion & Red Music, from Pokemon Heart Gold/Soul Silver. It was requested by Cesar. All rights reserved by the cabal that runs Pokemon