New Super Radio Free Nintendo 4U Deluxe.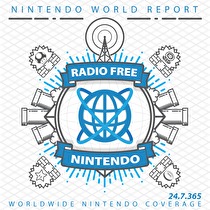 Subscribe via iTunes (Please rate and review, too!)
This week Nintendo dropped their delayed Nintendo Direct on the day of recording, so our intrepid team turned their attention to the proceedings. Isabelle in Smash, every Final Fantasy except VIII on Switch, Jon and James' future plans for NES Pro Wrestling, a double-shot of Luigi's Mansion, and the awful decision to give a tentative name of "Town" to your game are all covered. It was a big, weird Direct full of swerves and ports. So very many ports.
After the break we take a stab at a trio of emails. This week we try to determine if we can port games forever, save a retiree's Civilization 6 "Me Time", and think of a Nintendo Rogue-Like-Like. You too can ask us for relationship advice for your parents by sending us an email.
This episode was edited by Guillaume Veillette. The "Men of Leisure" theme song was produced exclusively for Radio Free Nintendo by Perry Burkum. Hear more at Perry's SoundCloud. The Radio Free Nintendo logo was produced by Connor Strickland. See more of his work at his website.
This episode's ending music is Battle Theme, from Xenoblade Chronicles 2: Torna ~ The Golden Country. It was selected by James. All rights reserved by Nintendo Co., Ltd.