Available on VHS or DVD for only $9.95, and each month we'll send you even more in-your-face wrecks from the twisted mind of Dr. Stewart*!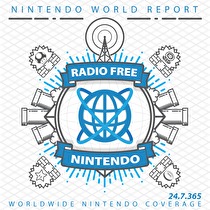 Subscribe via iTunes (Please rate and review, too!)
Imagine what the mail-order "hits and misses" VHS industry must be like in the F-ZERO universe?
This week Greg kicks off New Business with a look at Metroidvania indie-darling Hollow Knight. He beat the game after 30 hours, and is very positive about the experience. He's even still finding things to do. Jon continues his pursuit of Tier 100 in Fortnite, telling us all about how the battle royale moneytree uses timed events to generate ongoing player engagement and cold hard cash. Guillaume completed the very stupid story mode in Fire Emblem Warriors; he still loved it. He also spent some more time with Overcooked, which he assures us runs just fine on Switch, before taking a look at Switch puzzle game The Bridge. He describes it as slow, and seems fairly unimpressed. James skipped New Business this week, because he is playing dark games not suitable for polite conversation.
After the break we take a dive back into the mailbag. This week we discuss games that iterate on their ideas, figure out how to keep the Switch momentum going, and remind everyone how bad the F-ZERO cast is. You can tell us what you think the worst F-ZERO character by sending us an email.
This episode was edited by Guillaume Veillette. The "Men of Leisure" theme song was produced exclusively for Radio Free Nintendo by Perry Burkum. Hear more at Perry's SoundCloud. The Radio Free Nintendo logo was produced by Connor Strickland. See more of his work at his website.
This episode's ending music is Ship Soaring Through the Heavens, from Bravely Default: Flying Fairy. It was selected by Greg. Composition by Revo. All rights reserved by SQUARE ENIX CO., LTD.