The sequel we all deserve.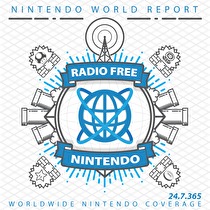 Subscribe via iTunes (Please rate and review, too!)
Jon Lindemann is on assignment this week, so in his place we have the recently-appointed NWR Site Director John Rairdin. The timing was fortutious, as we spend the entire first segment talking about Thursday's Nintendo Direct. We got Splatoon 2 DLC, Super Smash Bros., ports, ports, and uh... ports. In all seriousness, it was a fun Direct and we dig deep to break down all the news.
The second half of the show is devoted to New Business. John kicks us off with a look at Hollow, which sounds aptly named. He then gives us some impressions of Mulaka, a far better game - even if he can't remember his review score. This action game takes up the challenge of representing the folklore of indigenous communities of Northern Mexico, while still providing excellent gameplay. James reviewed Fear Effect Sedna. It's bad. To get ready for Yakuza 6, he's been catching up on the adventures of Kiryu by playing Yakuza 5 via Sony's PS Now streaming service. It's a surprisingly smooth experience, even if the monthly price is a bit steep. Guillaume closes out New Business with a duo of Switch games. Old Man's Journey is a mobile port that probably works better in handheld mode. A Hole New World is a convincing, and strong, NES-like. Only a few technical issues hold it back from being great.
Email returns next week, so get us your questions now.
This episode was edited by Guillaume Veillette. The "Men of Leisure" theme song was produced exclusively for Radio Free Nintendo by Perry Burkum. Hear more at Perry's SoundCloud. The Radio Free Nintendo logo was produced by Connor Strickland. See more of his work at his website.
This episode's ending music was requested by Ben: Toy Block Tower, from Wario Land 4. All rights reserved by Nintendo Co., Ltd..