Good occupation making that go.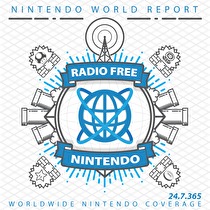 Subscribe via iTunes (Please rate and review, too!)
Jon is out for this episode, our last of the year, but we soldier on without him. Greg kicks off New Business with Rive, the shoot-em-up recently released on Switch. Two Tribes' final game was a strongly-reviewed send-off. He also gives an update on Splatoon 2's new mode, Clam Blitz. Collect clams, get footballs, score points? It's a uniquely complicated mode for Splatoon. Guillaume is taking advantage of his time off to dive into a JRPG - Shin Megami Tensei: Nocturne. The PS2 classic lacks some of the polish of its successors, and it's taking Gui out of the experience. James wraps up New Business with a detailed update on Xenoblade Chronicles 2. Yes, he's still playing it. He's over 130 hours in. Pray for him.
After the break, it's time for Listener Mail. This week we tackle a duo of emails. First up, we create some "Collection" titles for Switch. In our second email, we name our 2017 Wii U Game of the Year. You can send us nominees for Nintendo DS Game of the Year via our inbox.
This episode was edited by Guillaume Veillette. The "Men of Leisure" theme song was produced exclusively for Radio Free Nintendo by Perry Burkum. Hear more at Perry's SoundCloud. The Radio Free Nintendo logo was produced by Connor Strickland. See more of his work at his website.
This episode's ending music is selected by Greg: Phendrana Drifts, from Metroid Prime. All rights reserved by Nintendo Co., Ltd.