I saw a movie like that. It was nuts.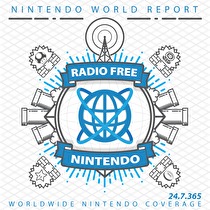 Subscribe via iTunes (Please rate and review, too!)
The holidays are upon us, and that means more time to ignore family and play video games. We've done just that! All of us have been playing the free-to-play Pinball FX3, now available for Switch. Menus aside, it's a pretty solid pinball game - which is good because Greg also played Stern Pinball Arcade, also for Switch, that came out exactly the same day. It's an interesting contrast, with each game having its own advantages over the other. But, Pinball FX3 has online leader boards. You can beat your friends, gloat online, and then get humiliated when they quadruple your score. James and Jon, in preparation for survival inside their biodome, played the trial for Monster Hunter World. Stalking giant dinosaurs that puke "mud" at you has never been so high-rez. They're a little surprised that the game isn't more of a departure from previous entries in the series, and confirm that this is some Monster Hunter-ass-Monster Hunter. Guillaume has let enough time pass from the Etrian Odyssey deluge of 2015-2016 that he's able to get into Etrian Odyssey V. This one is "for the fans", removing many of the conveniences of later Etrian games and reverting to the "pureness" of the original title. Play EOIV instead. He also got his hands on Has-Been Heroes but found himself unimpressed with the strategy/roguelike hybrid. Greg and James round out New Business with an update on Xenoblade Chronicles 2. Very minor "spoilers" in the form of discussing specific rare Blades await, but it's nothing you probably haven't seen on Twitter anyway.
After the break, we attack a trio of emails. We start with two emails dealing with Nintendo's monetization strategy, one dealing with micro-transactions and the other on the fate of 3DS-style games within their Mobile ecosystem. Our third email asks us for our "Christmas Wish"; nobody asks for Peace on Earth, unsurprising for this bunch of misanthropes. You can send us your Christmas Card via the inbox.
This episode was edited by Guillaume Veillette. The "Men of Leisure" theme song was produced exclusively for Radio Free Nintendo by Perry Burkum. Hear more at Perry's SoundCloud. The Radio Free Nintendo logo was produced by Connor Strickland. See more of his work at his website.
This episode's ending music is requested by Ben: "Proof Of A Hero" (end credits version), from Monster Hunter Tri. All rights reserved by Capcom Co., Ltd.