A question about arcadiness in games turns into a weird primer on Sega's entry into the console space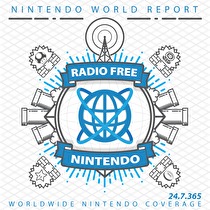 Subscribe via iTunes (Please rate and review, too!)
Jon is out this week handling "things," and instead we're joined for the first segment by Karen. Guillaume frequently has spoke of the games the two of them are playing, and this week we decided we'd let her give her thoughts directly. The duo kicks-off New Business with a topical look at Hyrule Warriors, right on the eve of Fire Emblem Warriors' release. Surprising no one, Cia is still an awful character. Gui also talks about hacking their SNES Classic Mini. I don't even know why Nintendo made it this easy. Greg has a look at Cursed Castilla EX, for 3DS. This homage to Ghouls 'n Ghosts (but not Super) scratches all the itches Capcom refuses to touch. James provides his concluding thoughts on Layton's Mystery Journey: Katrielle and the Millionaires' Conspiracy. This sure is a knock-off grade Layton adventure.
Karen had to go after New Business, but the trio of GG&J meander through two emails. First, we're asked what happened to arcade-style games, and then we try to figure out what game most needs a Wonder Boy-style remake. You can send us your thoughts on the role Zilog 80 influenced home video game design of the late 80s by sending us an email.
This episode was edited by Guillaume Veillette. The "Men of Leisure" theme song was produced exclusively for Radio Free Nintendo by Perry Burkum. Hear more at Perry's SoundCloud. The Radio Free Nintendo logo was produced by Connor Strickland. See more of his work at his website.
This episode's ending music is Solar Inferno from Mega Man 10. It was requested by T.J. All rights reserved by Capcom Co., Ltd.