Our Hall of Fame will attract tens of visitors a year.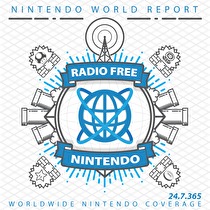 Subscribe via iTunes (Please rate and review, too!)
The Mario Odyssey countdown clock inches ever closer to zero, but for now we wait. James kicks off New Business with...the new demo of Super Mario Odyssey! A short tour of Tostarena provided endless diversions, and James burned through the demo timer with effectively no progress towards the stated goal. James also has early impressions of Layton's Mystery Journey: Katrielle and the Millionaires' Conspiracy. Syrenne did warn him, but early impressions are not promising. Jon was convinced to try TumbleSeed, a modern take on the old arcade machine Ice Cold Beer. He's enjoying getting it in the hole. Greg has also boarded the steam train - the SteamWorld Dig 2 train, that is. He heaps his own praise on this already well-praised game. Guillaume found time for some family fun with the crowd-pleaser The Jackbox Party Pack 3. Conversely, Snipperclips might expect too much of players for those without gaming experience, and Overcooked proves cooking with children is a nightmare.
After the break we bust out a trio of Listener Mail. This week we induct the first members of our Hall of Fame, revisit our earliest Nintendo memories, and examine the legacy of the Wii Shop Channel. You can write our press releases by sending us an email.
This episode was edited by Guillaume Veillette. The "Men of Leisure" theme song was produced exclusively for Radio Free Nintendo by Perry Burkum. Hear more at Perry's SoundCloud. The Radio Free Nintendo logo was produced by Connor Strickland. See more of his work at his website.
This episode's ending music is Mind of Hero (Remaster) from Wonder Boy: The Dragon's Trap. Original composition by Shinichi Sakamoto, arrangement by Michael Geyre. It was requested by Jamie. All rights reserved by SEGA / LAT Corporation and DotEmu.