Licensing agreements mean this can be the only podcast approved by The Tetris Company.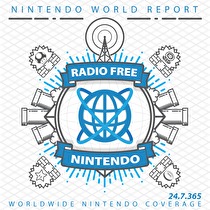 Subscribe via iTunes (Please rate and review, too!)
The entire complement of RFN is back, and we've got a lot of impressions from Nintendo's newest unobtainable retro console. Guillaume kicks-off New Business looking at the SNES Classic Mini, and trying to find a game to play with Karen (that wasn't already on the Virtual Console). Super Mario World 2: Yoshi's Island finally being properly available turns out to do the trick. We find some time to answer the most important Yoshi question: who is naming these games? Greg also has a Classic Mini, and walks us through the influential-yet-unreleased Star Fox 2. It turns out that even though you've never played this game, you've absolutely played its parts - even if it's very different than its predecessor. Gui wraps up his New Business with some memories of Oxenfree, coming to Switch this week. Jon has two new Non-tendo games: Forza 7 and Cuphead. Both look amazing, but only one has anime skins. Maybe in Cuphead 2. James concludes New Business with some final thoughts on Golf Story, and an odyssey of his own: finding a Mario Odyssey demo kiosk.
Listener Mail is an embarrassment of riches. This week: Greg warns of Sheikh Toxic Moron's 3D Confusion Maze, we determine how to ice Mario so Starfy can shine, we replace terrible game titles, and try to restrain our compulsion to buy limited editions of consoles. If you have a PayPal account, deep pockets, and a compulsive desire to buy people things you can send us your contact information (or a question, I guess) to the inbox.
This episode was edited by James Jones. The "Men of Leisure" theme song was produced exclusively for Radio Free Nintendo by Perry Burkum. Hear more at Perry's SoundCloud. The Radio Free Nintendo logo was produced by Connor Strickland. See more of his work at his website.
This episode's ending music is Evolution Era from Deemo. Composition by V.K.. It was requested by K-S-O. All rights reserved by Rayark Inc.