Metal Nintendo the Podcast is 400 years old, a great skateboarder, and everyone loves him.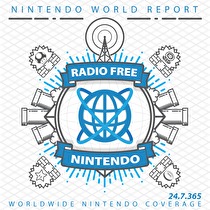 Subscribe via iTunes (Please rate and review, too!)
Despite the title, we mostly avoid discussing custom characters, Rabbid nightmares, and the creeping horror between. That said, Jon is out investigating such phenomena, leaving our normal podcast down its most senior member.
The otherwise sprightlier show kicks off with New Business. Greg finished off the Specter of Torment add-on to Shovel Knight, and enjoyed it a bit more than James. He also got his hands on a Switch Pro Controller (again, in contrast to James). Lastly, he takes a look at Mario Kart 8 Deluxe in a post-patch, post-rude gesture world. James gets lost in Night in the Woods, a sharply-written adventure-like for PC and PS4. Come for the commentary on growing up, adulthood, loss, and the degradation of our rural communities; stay for the tough angry singles in your area. Gui joined the Switch Owners Club and talks about first experiences with the system, via the demo for Blaster Master Zero and two-player Snipperclips.
After the break, we take a dive into a trio of Listener Mail. This week we cover: games to see on the SNES, game worlds we'd like to live in (while having a well-used name), and what DLC we'd actually like to see in Mario Kart 8 Deluxe. You can live - very briefly - in our world by sending us an email.
This episode was edited by James Jones. The "Men of Leisure" theme song was produced exclusively for Radio Free Nintendo by Perry Burkum. Hear more at Bluffs Custom Music's SoundCloud. The Radio Free Nintendo logo was produced by Connor Strickland. See more of his work at his website.
This episode's ending music is All Over the World from Actraiser. It was selected by Greg. Composition by Yuzo Koshiro All rights reserved by Square Enix Co. Ltd.