The future of Switch-related insults is bright.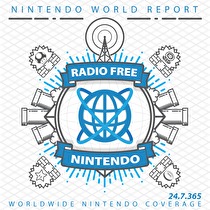 Subscribe via iTunes (Please rate and review, too!)
This week, Jon stepped out and we're joined by Jonny. The good doctor had a chance to play Switch at PAX South, and he kicks off New Business. He offers impressions on the hardware and many of Switch's upcoming titles, such as Arms and The Legend of Zelda: Jokers Are Wild. Guillaume is now the second RFN member to struggle with the 3DS D-Pad playing a VC title, and he shares his thoughts on Super Metroid. He also has a few words regarding a game with no D-Pad, Super Mario Run. James is back in Japan, not literally, but rather by fully submersing himself in the world of Yakuza 0. It's a strange world of criminal intrigue and chickens dressed as businessmen. Greg has been on a self-described "Shmupapalooza," with special attention paid to the 3DS remake of Steel Empire.
After the break, Jonny steps out and we answer a couple of Listener Mail questions. This week we discuss the role of HD Rumble in rhythm games, and what series we'd like to see on Switch. You can rumble our Joy-Cons by sending us an email.
As a reminder, we're rapidly approaching our RetroActive on Princess Tomato in the Salad Kingdom! If you want your thoughts read on the show, go ahead and get started playing. You can post them in the official thread.
This episode was edited by Guillaume Veillette. The "Men of Leisure" theme song was produced exclusively for Radio Free Nintendo by Perry Burkum. Hear more at Bluffs Custom Music's SoundCloud. The Radio Free Nintendo logo was produced by Connor Strickland. See more of his work at his website.
This episode's ending music is Re-epunam from the Mr. Driller series. It was selected by Greg. All rights reserved by Bandai Namco Entertainment Inc.