We've finally seen the Nintendo Switch, so we finally get to Nintendo bitch. Strap yourself in...this is happening.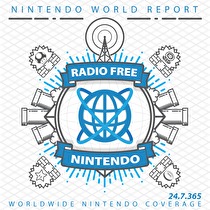 Subscribe via iTunes (Please rate and review, too!)
The NX has finally been revealed as the Nintendo Switch, and on a Thursday - our recording day - no less! That means a fresh batch of blazing hot takes on the system, its known features, its unknown features, what issues it might have, and what questions still linger for the RFN crew. Jon managed to sober up long enough to make this one on time, and his speech is both clear and coherent; don't get used to it, because it probably won't happen again. James, Greg, and Gui dutifully tolerate him for yet another week.
After the break we start to tackle the avalanche of Switch-related mail that's arrived since the announcement. We examine the quality of the Switch reveal; game sizes and storage solutions; its lack of a camera and mic; and the prices and visuals of portable-style games. Be sure to detach your own Joy-Cons and send them directly to our inbox.
Don't forget that we'll be recording our Retroactive segment for LEGO City Undercover next week. Any and all thoughts are encouraged to be posted in this handy-dandy forum thread.
This episode was edited by James "That Box Sure Is Sweet" Jones. The "Men of Leisure" theme song was produced exclusively for Radio Free Nintendo by Perry Burkum. Hear more at Bluffs Custom Music's SoundCloud. The Radio Free Nintendo logo was produced by Connor Strickland. See more of his work at his website.
This episode's ending music is, appropriately enough, Switch Scramble Circus from Super Mario 3D World. All rights reserved by Nintendo.