I promise that this non-nonsensical title ties directly to Rondo of Blood.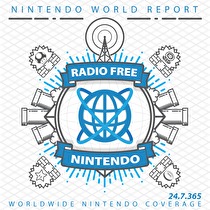 Subscribe via iTunes (Please rate and review, too!)
This week, it's finally time for our Retroactive on Castlevania: Rondo of Blood. But Dracula will have to wait just a little bit longer, because first comes New Business. Gui and James lead off with impressions of 7th Dragon III: Code VFD. The first entry in the series to come to the West, it borrows more than just its director from the Etrian Odyssey series. Guillaume and James both like what they've played so far, especially shipping their completely silent protagonists. Greg begins worshipping Satan with NES title Devil World. The Miyamoto-developed Pac-Man clone is currently available on multiple Virtual Consoles, assuming you're not in God's Own Region: America. Jon concludes New Business with Future Business: a look at what to expect out of E3 and the sudden announcement of Nintendo's non-Zelda plans for the show.
After the break, we fill our pink dresses with birds and slay The King of the Vampires with our RetroActive for Castlevania: Rondo of Blood. We talk about the dichotomy of Ryu-like Richter and adorable killing machine Maria, the influence of anime seeping into a previously western-looking series, explaining moral relativism to a small child, and an absurdly tall Frankenstein's Monster. Thanks to everyone who played along with us, and posted commentary.
Next week is the last show before E3, so if you have any E3 specific questions it's probably a good idea to get them in to our inbox now. The following week, we will be recording our E3 reaction show live! Join us at Nintendo World Report on Wednesday, June 15 at 9 PM Eastern. For those of you who can't make it, we'll have it on the feed soon thereafter. Come watch us engage in what will certainly be a horrible mistake.
This episode was edited by Guillaume Veillette. The "Men of Leisure" theme song was produced exclusively for Radio Free Nintendo by Perry Burkum. Hear more at Bluffs Custom Music's SoundCloud. The new Radio Free Nintendo logo was produced by Connor Strickland. See more of his work at his website
This episode's ending music is Staff Roll from Castlevania: Dracula X. All rights reserved by Konami.