Finally, we have found the true reason Nintendo's "voice chat system" is not workable.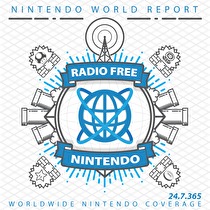 Subscribe via iTunes (Please rate and review, too!)
After recording this show for the better pat of a decade, you would think we've seen every way that Skype could intervene in the process of recording a podcast, and yet Microsoft's voice chat platform always finds new ways to surprise. Never let it be said that RFN isn't determined, so record a podcast we did! James starts it off with early impressions of Fire Emblem Fates: Birthright. Did he start on the wrong difficulty setting? Absolutely. Should he have gone with Conquest? Probably. Yet, here we are - and the forces of Nohr are paying for his mistakes. Guillaume has thoughts on another "narrative experience" with broken computer-sim/database search tool Her Story. After that, he continues plumbing the depths of exposition with Virtue's Last Reward. Jon has an update on Witcher 3, and he now finds himself bewitched; I'm aware the exact same joke was used in last week's article. Greg has his hands on Europe's big 3DS JRPG of the month, Bravely Second: End Layer, although thought are quite early. He follows with thought on Stealth Inc. 2.
After the break, we answer a trio of Listener Mail questions. First up we are asked about the "hidden gems" of the Gameboy Advance; Drill Dozer is offered without any acknowledgement of the pun. Next we address the first manifesto sent to our inbox in months, Nintendo's abusive streak of sub-par games. Lastly, we brainstorm Nintendo-crossover games, in the style of Hyrule Warriors. Suggestions go to all the awful places you would expect of us. Send your manifestos to our mailbag.
This episode was edited by Guillaume Veillette. The "Men of Leisure" theme song was produced exclusively for Radio Free Nintendo by Perry Burkum. Hear more at Bluffs Custom Music.
This episode's ending music is Pallet Town Theme, from Pokémon Red and Pokémon Blue. All rights reserved by The Pokémon Company and Nintendo.