The Thunder Round has gained some new Lords.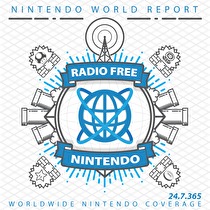 Subscribe via iTunes (Please rate and review, too!)
Greg, Gui, James, and Jon are settling into their new podcast reality, and as always start the show with New Business. Jon goes first with a duo of Virtual Console impressions: Pokémon Pinball: Ruby & Sapphire and Castlevania III: Dracula's Curse; meanwhile society's yearning for Castlevania Pinball is met only with Pachislots. Next up, James does some Project Treasure-related digging into Bandai Namco's Free-to-Play strategies, with Ace Combat Infinity. Infinity, as it turns out, is an apt description for the amount of time it takes to do anything without paying. Greg follows with impressions of Kirby 64: The Crystal Shards from the Wii U Virtual Console, reopening old wounds over the quality of various Kirby titles. Lastly, Guillaume has impressions of linear Real-Time Strategy titles Castlestorm and Swords & Soldiers, completing his quest to find out if the best wars are fought on rails.
After the break, we have the first Thunder Round listener mail segment of Season 5. James, in his new capacity as host, set an ambitious target for this foursome's first crack of Thunder: 10 emails in one hour. Too many topics are covered to list them all here. Questions range from RFN seasonal naming conventions to corruption in Canadian sport. Nintendo is also discussed, if that's important to you. Of course, the most vital question can't be answered until the end of the show: was James' forced march a success? Listen and find out.
If you want to make us step just a little quicker, you can send us a question or comment here.
This episode was edited by Guillaume Veillette. The "Men of Leisure" theme song was produced exclusively for Radio Free Nintendo by Perry Burkum. Hear more at Bluffs Custom Music.
This episode's ending music is from Tetris Attack: Flower World Wiggler Stage, rights reserved by Nintendo/Intelligent Systems. It was requested by Guillaume.