You are not prepared for the New Business about to go down. Plus: Elliot's Quest, Xeodrifter, NX launch games, living with a non-gamer, the mythical Nintendo phone, and haunting hanafuda music.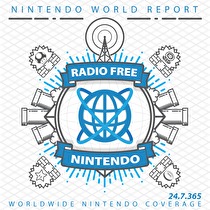 Subscribe via iTunes (Please rate and review, too!)
Last week's mega-news is still issuing aftershocks through this episode, but things have calmed down enough for us to resume the usual order of events. New Business starts innocently enough as Guillaume picks up Xeodrifter on a sale and finds that the reduced price was just about right. Then everything goes upside-down. Somehow, on the same week (can you smell the collusion?), Lindemann shocks the world with his impressions of... Babysitting Mama, while equally devious James subjects our ears to the metallic whining of... Wappy Dog. It's a kid-friendly gimmick theme that we never saw coming. After that foray into the bizarre, Jonny gets back on track with a fairly glowing report Elliot's Quest, an intensely challenging tribute to Zelda II. With our remaining time, we go back to Gui for a look at the early 3DS "Overclocked" remaster of Shin Megami Tensei: Devil Survivor.
It's no surprise that listeners had a lot of thoughts and questions relating to Nintendo's pivoting, so we start the email segment with some hardy speculation about the timing and initial games for the NX launch. (Some of those comments were made obsolete a day after recording by the delay for Zelda on Wii U, because Nintendo always rewards the cynical.) We also continue a recent trend of "advice column" emails by considering how to balance your life when co-habitating with someone who doesn't share your love for video games. Next up is the timely return of an age-old question: could Nintendo make their own, gaming-centric mobile phone? And finally, one poor chap's purchase of a 3DS home menu theme ignites a firestorm of debate over RFN's own Now Playing feature. Comment on any topic from this episode, or ask us anything related to video games, with yonder email form.
As of this posting, there are just a couple more days of voting on the next RetroActive -- be sure to make your mark by Wednesday, April 1st, and that ain't no joke! This is probably the only time we'll put Mario, Zelda, and Metroid up against each other.
We want everyone to participate and hopefully play along with us, whichever game wins.
This episode was edited by Guillaume Veillette. The "Men of Leisure" theme song was produced exclusively for Radio Free Nintendo by Perry Burkum. Hear more at Bluffs Custom Music.