We have a weird set of games for New Business, and then it's time to sling cards in RetroActive!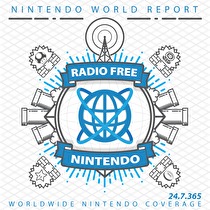 Subscribe via iTunes (Please rate and review, too!)
We're very excited to finally bring back RetroActive, but first we do New Business, and there's not much rhyme or reason to this week's set of games. As usual of late, Guillaume has the most on-topic material, so he goes first with a wrap-up on Kirby and the Rainbow Curse. He also goes back to Zelda: Four Swords Anniversary, the free multiplayer game released twice-upon-a-time for DSi and 3DS, maybe never to return. James "PlayStation" Jones shows up with something crazy called Soul Nomad, an obscure old PS2 strategy game from NIS that bears some resemblance to Ogre Battle. It sure sounds like a James game. Jonny talks about buying a new TV, a process that has changed a lot in the last six years, and he offers some thoughts on Titan Attacks. If you haven't already played it for free through PS Plus, it's worth checking out this retro-styled "shmup" on the 3DS eShop. Finally, Mr. Jon tries the free part of IronFall Invasion, that third-person shooter for 3DS that snuck out last week.
After a quick break, it's high time for a RetroActive! We've all been playing Pokemon: The Trading Card Game, learning the rules and basic strategies -- with or without the video game's help. This is a complicated package with several key points of reference, including the real card game, the mainline Pokemon RPGs, and of course... Magic: The Gathering. We sort through the sprawling discussion with help from many verbose listeners who played along and entered their comments in the official thread or on NeoGAF. Thanks so much to everyone who participated, and we promise it won't be too long before the next one!
We'll try to answer some Listener Mail on the next episode, so please send in whatever's on your mind!
This episode was edited by Guillaume Veillette. The "Men of Leisure" theme song was produced exclusively for Radio Free Nintendo by Perry Burkum. Hear more at Bluffs Custom Music.