Back to our usual format, we blast through games and emails in this post-Thanksgiving episode.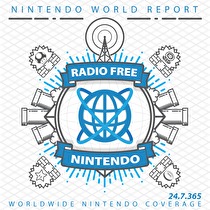 Subscribe via iTunes (Please rate and review, too!)
The streak is broken! Jon couldn't make it this week, so you get a three-man show that still manages to go a little long. New Business starts with a bold Japanese flavor, as Guillaume explains the hybrid appeal of Persona Q. Jonny keeps it going with a revisit to Bravely Default, and James takes our theme to Wii U for some thoughts on the Bayonetta remake (he's playing them in order).
On the second trip through the panel for game impressions, Gui disses Paper Monsters Recut (another iOS port to Wii U). A new sequel to Geometry Wars sends Jonny into nostalgia for Galaxies on the Wii. For the conclusion of this jam-packed segment, James finds that online play (and Skype) might have saved his opinion of Fantasy Life.
Listener Mail asks us to advise on finding a GameCube adapter for Wii U, the rise and fall of various genres, and why so many bloggers want Nintendo to fail. Thanks to everyone who ignites our in-depth discussions with their thoughtful emails -- hey, you should join that fine guild! Also, as mentioned on the show, it's a good idea to bookmark and/or subscribe to the NWR TV channel on YouTube for all our video reviews and other cool holiday content.
This episode was edited by Jonathan Metts and James Jones. The "Men of Leisure" theme song was produced exclusively for Radio Free Nintendo by Perry Burkum. Hear more at Bluffs Custom Music.