Regrouping after E3, we have several new games, a real solution to Jon's Mario troubles, and a debrief on the big event and its effect on Nintendo's image going forward.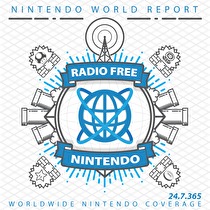 Subscribe via iTunes (Please rate and review, too!)
We had two separate shows last week (with Jon appearing on both -- a streak, indeed) but it's good to regroup this time for a chance to fully digest what happened at E3 last week. First, though, we have tons of games to discuss! Guillaume has the bookends, starting with the brand new Shovel Knight. Jon completes a Wii U Transfer and rediscovers Super Mario Bros. 3 thanks to an adequate controller (fair warning to original 3DS owners). He also surprises us with Mario Kart 8, and we'll be playing a lot more of this one on the net! James goes hardcore with Etrian Odyssey IV, maybe in preparation for Persona Q? Jonny has quick-fire impressions of Pushmo World and finds little reason to recommend Metal Gear Solid: Ground Zeroes.
There was actually so much New Business this week that we had to wrap around the break to ensure adequate time for Tomodachi Life, which both Gui and Jonny have been experiencing (with quite different results). Thereafter, we do return to E3 2014 for an overall look at the proceedings, especially Nintendo's surprisingly forceful presence. We're not sure if the buzz will help Wii U turn a corner, but it's all good news for those of us who already own the system or plan to buy it for Smash.
A full Listener Mail segment is coming next time, and we're going to reserve extra time to catch up on some great E3 emails (and otherwise). However, there was one user-submitted question that had to be addressed this week. Is Capcom really for sale? James drops some knowledge. Chip in your own comment or question for an upcoming mailbag segment!
This podcast was edited by Guillaume Veillette.
Music for this episode of Radio Free Nintendo is used with permission from Jason Ricci & New Blood. You can purchase their newest album, Done with the Devil, directly from the record label, Amazon (CD) (MP3), or iTunes, or call your local record store and ask for it!
Additional music for this episode of Radio Free Nintendo is copyrighted to Nintendo and is included under fair use protection.