Greg steps in to sort out Yoshi, Donkey Kong, and your Listener Mail.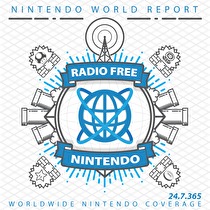 Subscribe via iTunes (Please rate and review, too!)
Guillaume needed a break this week, and to our surprise, his predecessor was available and eager to sub in for this week! Greg is well prepared for New Business, as he had a chance to play Yoshi's New Island just before recording started. Jon isn't so lucky, as his 3DS died mysteriously, and we soon learn of a troubling pattern. Jonny finishes Strider and checks out Broken Age, but his Nintendo content is an update on DKC: Tropical Freeze, which also gives us a chance to hear Greg's thoughts on the game. James cleans up with much more confident thoughts on the new Professor Layton.
It's a good week for Listener Mail, and we blast through five letters with help from our special guest. Find out why Contra and other games aren't released for Virtual Console in some regions! Consider the impact of Namco helping to develop the new Smash Bros titles. Discover why people may not give Nintendo enough credit for developing original games on eShop. Learn the truth about Dragon Quest X's future on Wii and Wii U! And finally, suffer a long string of puns in one listener's tribute to Steel Diver: Sub Wars.
Got a question or idea for our panel? Send it in, partner! Also, it's time to place your vote in our latest RetroActive poll! Help choose which Nintendo WiFi Connection game will get one last chance to make our online multiplayer dreams come true. Whatever wins, we hope you'll be playing with us! And be sure to catch Greg's other big podcast appearance this week over on Radio Trivia!
This podcast was edited by Jonathan Metts and James Jones.
Music for this episode of Radio Free Nintendo is used with permission from Jason Ricci & New Blood. You can purchase their newest album, Done with the Devil, directly from the record label, Amazon (CD) (MP3), or iTunes, or call your local record store and ask for it!
Additional music for this episode of Radio Free Nintendo is copyrighted to Nintendo and is included under fair use protection.