Here's the cure for your holiday hangover -- RFN is back in 2014!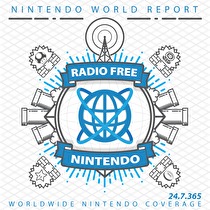 Subscribe via iTunes (Please rate and review, too!)
Shorter episode this week, as Jon was too busy to join us, and Gui was too tired for a big show. No problem, we packed it a little tighter to make up the difference! First up in New Business is Guild02: Attack of the Friday Monsters, which all three of the present crew have now played. After a quick word on EDGE, Jonny passes the baton to James, who has been exercising the PS2 backwards-compatibility feature of his recently acquired PS3. He went for an ultra-Japanese theme with Persona 3 FES and Ace Combat 4 and Ace Combat 5. Gui puts us back in Nintendo territory with his return to a childhood favorite (and notable Virtual Console absentee), Final Fantasy Adventure for the original Game Boy. With the segment's remaining time, Jonny swings back in for a few thoughts on Tearaway, a good game that will certainly not save the Vita.
We pushed off Top 5 lists until Jon can be present, so this week has us catching up on more Listener Mail. We get meta in discussing our podcast's musical themes and which video game music we'd like to hear played by someone like Jason Ricci (look below this article for links to his last album). We get a much-needed lesson on brand marketing from a listener who actually does that for a living. Finally, we discuss what a shorter console cycle might mean for Nintendo fans who want to play their current games on future systems.
Hear your own email discussed on a future episode by emailing the podcast! Also, please remember to play F-Zero X and/or GX -- now with a special RetroActive forum thread to work out your thoughts before the upcoming live show! (Date is still TBA.) And don't forget... HAPPY NEW YEAR! We are delighted to bring you more of this show in 2014 and thank you for listening!
This podcast was edited by Guillaume Veillette.
Music for this episode of Radio Free Nintendo is used with permission from Jason Ricci & New Blood. You can purchase their newest album, Done with the Devil, directly from the record label, Amazon (CD) (MP3), or iTunes, or call your local record store and ask for it!
Additional music for this episode of Radio Free Nintendo is copyrighted to Nintendo and is included under fair use protection.