Controversy abounds as we catch up with more holiday games and your provocative emails!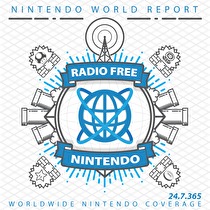 Subscribe via iTunes (Please rate and review, too!)
We have a classic edition of the show this week, as Jon returns to help clean up the Listener Mail backlog. Before that, we have a solid lineup for New Business, and Guillaume gets right to it with the new Pikmin 3 DLC. Turns out that the free level is the best part, while the rest is bland and overpriced. He also gets literary with a book called History of Nintendo, Vol. 1, which thoroughly examines the company all the way up to (but not including) their first ventures into video games. Lindy finally wraps up The Last of Us with even more flame-ready comments, and he spends a little time with his new Vita. James tries out Rayman Legends for the first time, while also sharing even more withering criticism of The Legend of Zelda: A Link Between Worlds. Don't think Jonny will let that go without some counter-balance, though! The host also describes and strongly recommends Assassin's Creed 4: Black Flag. It may be the best pirate game AND the best of its franchise.
After a scriptless Now Playing, we return to Listener Mail after a few weeks off from this popular feature. The batch of questions takes us all over the map, from a Pokemon soundtrack's surprising success to our expectations for Valve's Steambox platform. We consider the potential for the GamePad to become an independent device, and also consider the effects of aging on our ability to physically tolerate video games. Pro Tip: Stop immediately if anything feels uncomfortable!
We're always looking for new topics, and our listeners are the driving force. You can help out the show by sending in your own questions and ideas, or by hitting that iTunes link above to rate and review the podcast!
This podcast was edited by Jonathan Metts and James Jones.
Music for this episode of Radio Free Nintendo is used with permission from Jason Ricci & New Blood. You can purchase their newest album, Done with the Devil, directly from the record label, Amazon (CD) (MP3), or iTunes, or call your local record store and ask for it!
Additional music for this episode of Radio Free Nintendo is copyrighted to Nintendo and is included under fair use protection.