Still in the post-telethon glow, we focus on new games and find debate on even the most celebrated releases.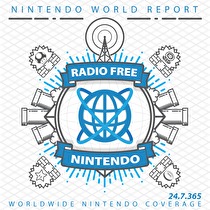 Subscribe via iTunes (Please rate and review, too!)
We recorded this episode just a few days after the telethon and clearly haven't fully recovered yet. However, we do have plenty to discuss with guest Nate Andrews (as Jon was on vacation in Canada). The first games in this episode-spanning New Business are, naturally, Super Mario 3D World and Zelda: Link Between Worlds. Jonny has progressed much farther in both since the telethon, and this is the first time James and Gui have had a chance to discuss either game on the show. We have a lot to say about both, and the crew isn't unanimous on either game. James also checks out the Phoenix Wright DLC, in which you defend a killer whale in court. Yep.
Nate is our clean-up batter with Proteus, the dream-like indie game for PC and now PS3/Vita. Maybe it could even come to Wii U in 2014, but is the audience ready for such an experience? We swing back around for more games, including Gui's coverage of the Wii U eShop game called Edge, from the Toki Tori studio. It's coming to 3DS soon, as well. The episode concludes with Jonny's first impressions of his new PlayStation 4, focusing on the novel (and now highly accessible) experience of live-streaming your own games.
We'll definitely be back in the groove next week and ready to hit up a lot of Listener Mail, so please send in your thoughts on the new games, new systems, whatever! And in case you didn't hear on Shenanigans, the upcoming live RetroActive will feature F-Zero X (N64 and Wii Virtual Console), F-Zero GX, and Greg! We hope you'll seek out these games over the next several weeks and participate in this special event!
This podcast was edited by Guillaume Veillette.
Music for this episode of Radio Free Nintendo is used with permission from Jason Ricci & New Blood. You can purchase their newest album, Done with the Devil, directly from the record label, Amazon (CD) (MP3), or iTunes, or call your local record store and ask for it!
Additional music for this episode of Radio Free Nintendo is copyrighted to Nintendo and is included under fair use protection.